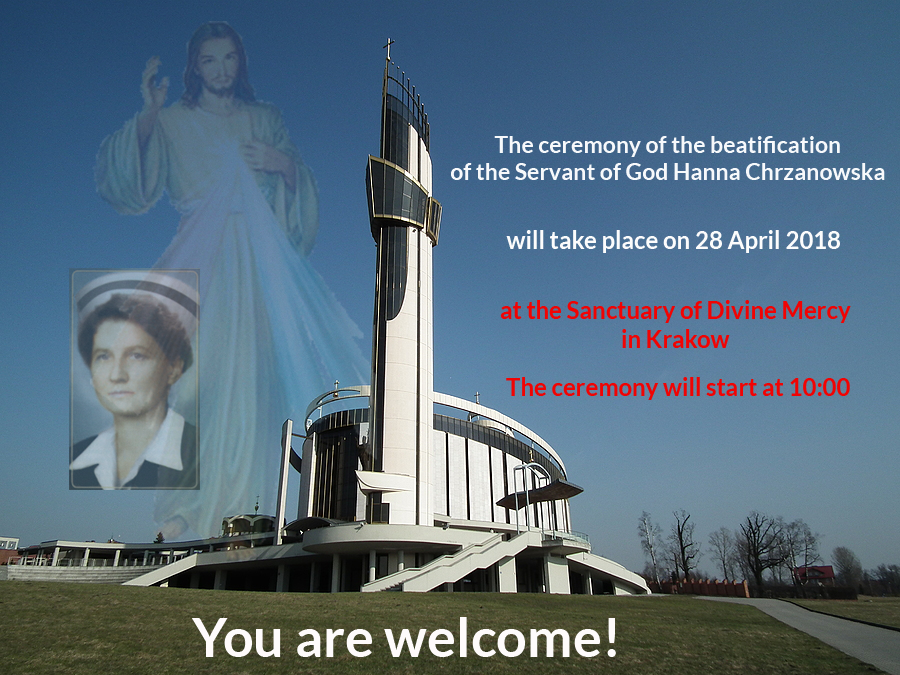 The ceremony of the beatification of the Servant of God Hanna Chrzanowska
will take place on 28 April 2018 at the Sanctuary of Divine Mercy in Krakow-Łagiewniki.
The ceremony will start at 10:00.
You are welcome!
Detailed information about the beatification can be found on the Parish website of St. Nicholas.